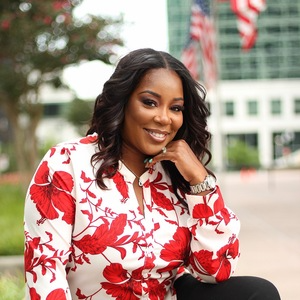 Dr. Terrinda Alston, APRN, FNP-C, PMHNP-BC
Dual-certified nurse practitioner
Dr. Terrinda Alston, APRN, FNP-C, PMHNP-BC is a dual-certified nurse practitioner; certified as a family nurse practitioner and psychiatric mental health nurse practitioner. She is also certified to perform Medical Cannabis evaluations in the state of Virginia. Terrinda has worked as a Nurse Practitioner in the mental health field for over a year; and over 7 years working in other settings to include hematology/oncology and gastroenterology where she treated patients who struggled with physical as well as mental health disorders.
Dr. Alston graduated with her Associates of Nursing Degree in 2007 from Medical Careers Institute and Bachelor of Science in Nursing from Norfolk State University in 2012. She graduated with her Master of Science in Nursing (Family Nurse Practitioner track) from Walden University in 2014, Doctorate in Nursing Practice in 2018 from Old Dominion University, and Post-Masters Psychiatric Mental Health Nurse Practitioner Certificate from Virginia Commonwealth University in 2022. Since starting her nursing career, Terrinda has worked in both inpatient and outpatient settings servicing patients across the lifespan in all aspects of care.
Dr. Alston found her passion in mental health after working many years with patients who lacked the mental health care they desperately needed or those who received inadequate treatment. Terrinda found there was a great need for compassionate, trustworthy, and knowledgeable mental health providers and she wanted to become a provider that would make a difference for this vulnerable population. Terrinda offers healing for the mind and body using a patient-centered, holistic approach through pharmacological and non-pharmacological treatment modalities.